Zalgen's strategic focus, priorities, active pipeline, and market potential, are summarized in a brief presentation accessible here.
Robert F. Garry Jr., PhD

Chief Scientific Advisor and Co-Founder

Dr. Garry is a Professor of Microbiology & Immunology and Director of the Graduate Program in Biomedical Sciences at Tulane University School of Medicine. Dr. Garry received his B.S in Life Sciences with a minor in Chemistry from Indiana State University in 1978. He then carried out doctoral studies in Microbiology at the University of Texas at Austin under the direction of Dr. Marilynn R.F. Waite and received his Ph.D. in 1978. He carried out postdoctoral research in virology at UT Austin under the mentorship of Dr. Henry R. Bose, Jr. In 1983 Dr. Garry was appointed Assistant Professor of Microbiology and Immunology at Tulane University School of Medicine in New Orleans, Louisiana. In 1985 he was Visiting Professor of Pathology at the University of Southern California working with Dr. Suraiya Rasheed. Dr. Garry spent 1991 as a Visiting Professor of Molecular Biology at the University of Hamburg working with Dr. Gebhard Koch.

Dr. Garry performed work on monovalent cation perturbation by viruses as a graduate student. After coming to Tulane joined collaborative team lead by William Gallaher that first identified similarities between retrovirus and myxovirus glycoproteins. Three classes of viral fusion proteins [VFP] have since been described (I-III). Myxoviruses, retroviruses, paramxyoviruses, arenaviruses and filoviruses encode Class I VFP. Peptides that mimic certain VPF domains are important tools for studying viral entry. Peptides have been used clinically to treat AIDS (Fuzeon) and in our work with Autoimmune Technologies show promise in human clinical trials against influenza. Dr. Garry was also part of a collaborative team headed by Steve Alexander that developed first generation HIV immunoassays (western blots) that were used to identify an early AIDS case retrospectively.

Luis M. Branco, PhD

Managing Director and Co-Founder

Dr. Branco has expertise in research and development of chimeric, humanized, human, and affinity maturation of recombinant antibodies for human use. His research interests include development of industry leading technologies for acceleration of stable cell line development with high regulatory compliance, aimed at reducing timelines and costs in the development path toward IND filings. Dr. Branco is the inventor of a novel mammalian cell-based biomanufacturing system that is employed in the production of Zalgen's products.

Prior to founding Zalgen, Dr. Branco worked at several highly successful biotechnology companies including MedImmune and Human Genome Sciences where he was directly involved in the development of licensed antibody therapeutics including MedImmune's Synagis (palivizumab), Human Genome Sciences' Benlysta (belimumab) and ABthrax (raxibacumab), as well as additional antibodies under clinical evaluation including MedImmune's Numax (motavizumab), and Human Genome Sciences' CCR5mAb004 and HGS-ETR1 (mapatumumab). Dr. Branco was a co-founder of BioFactura, a Maryland biotech company focused on development of therapeutics for biodefense, and since 2008 has been actively directing R&D of the Viral Hemorrhagic Fever Consortium's Lassa fever program. Dr. Branco has a BS degree from the University of Massachusetts at Amherst and a PhD from Tulane University School of Medicine.

At Zalgen Labs Dr. Branco oversees critical aspects of recombinant protein expression, purification and validation; human monoclonal antibody immunotherapeutics development; logistics and research support in West Africa; procurement of highly relevant human serum samples from acute and convalescent patient sere for diagnostic, therapeutic, and vaccine characterization studies; new vaccine platforms with design elements conducive to vaccination campaigns in austere environments.
Matthew L. Boisen, PhD
Director of Diagnostics Development
Dr. Boisen has broad expertise in in vitro diagnostic product development focused on rapid, point-of-care diagnostics for detection of infectious diseases and biowarfare agents. His background in diagnostic methodology includes Lateral Flow Immunoassay, ELISA, optical biosensors and micro-array platforms spanning manual, semi-automated and fully automated systems. Dr. Boisen has over 25 years' experience managing numerous GLP and GMP compliant development projects through experimental design, field trials, design validation and verification through regulatory approval to commercialization.
Prior to joining Zalgen, Dr. Boisen directed the infectious disease product development program at Corgenix Medical Corporation resulting in numerous rapid diagnostic tests (RDT) for Lassa and Ebola Hemorrhagic Fevers. These products included two breakthrough tests: the ReEBOV Antigen Rapid Test, the first and still only rapid immunological test to receive both FDA Emergency Use Authorization and the WHO Emergency Qualification Listing, and the ReLASV Rapid Test, the first viral hemorrhagic fever RDT to be CE marked for IVD use. Prior to Corgenix, Dr. Boisen worked at Thermo BioStar, Inc. developing rapid biosensor assays including STEC OIA® for the detection of Shigella-like Toxin and GC OIA® for the detection of N. gonorrhea antigen both of which received FDA 510(k) clearance. He has also managed development projects for respiratory disease (Influenza and atypical pneumonia), enteric pathogens (G. lamblia and E. histolytica), and toxins (Staphylococcus enterotoxin B). Dr. Boisen has a BS degree from San Jose State University and a PhD from Tulane University School of Medicine.
Dr. Boisen is the site manager for Zalgen's Colorado operations and directs the diagnostic products business including grant management, product development, regulatory compliance, production, submission of scientific publications, and interaction with external collaborators including the NIH, FDA, UNICEF, and WHO.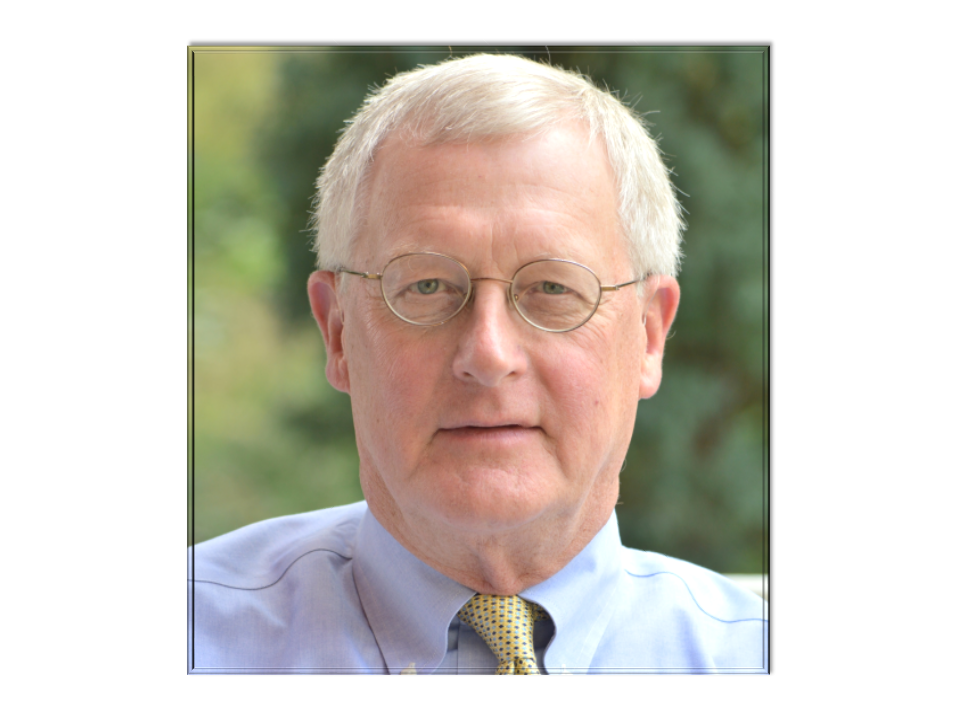 Douglass T. Simpson
Senior Advisor
Douglass T. Simpson is a healthcare industry business leader with over 40 years experience in medical devices and biotechnology. He is the former President and CEO of Corgenix Medical Corporation, a publicly traded cardiovascular and infectious disease focused company which developed the first rapid immunodiagnostic test for Ebola authorized by the FDA and the WHO for global use. Corgenix is an affiliate of the Viral Hemorrhagic Fever Consortium (VHFC), a partnership of academic, industry and research institutes including Tulane University, The Scripps Research Institute, Harvard University/Broad Institute, the University of Texas Medical Branch at Galveston/Galveston National Laboratory, Autoimmune Technologies LLC, Zalgen Labs LLC, the Kenema Government Hospital (Sierra Leone), Redeemers University and the Irrua Specialist Teaching Hospital (Nigeria), and various other partners in West Africa, whose mission is to promote global health and safety by creating new products to diagnose, treat and significantly reduce the incidence and mortality rate of viral hemorrhagic fevers and related neglected tropical diseases.
Mr. Simpson serves as a senior advisor to the VHFC and its affiliates, directing consortium efforts to build infrastructure and commercialization capabilities in concert with the VHFC's programs to continuing advancing technologies and products in hemorrhagic fevers and related diseases.
He holds BS and MS degrees in Biological Sciences and Parasitology from Lamar University, Beaumont TX.